Private parties can be booked any date or time that we do not have a scheduled event. Call 360.789.6222 OR email to check if your date is available.

Private Parties for those 12 and up are $350* for up to 10 painters. Additional people are welcome to join for $40 per person. This includes all materials and instruction.

For kids parties, ages 5-11 (call to discuss younger kids participation), parties are $250* for up to 10 people. Additional kids are welcome to join for $30 per kid. The kid party price does not apply for parties held on Friday or Saturday evenings.
* Not all paintings are included at this price.
**We can customize a painting for your special event (some restrictions may apply).**
Pick your painting from the galleries below
​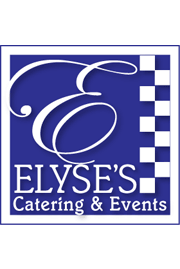 We love being able to work with other local business, and are very excited to be offering delicious snacks and wraps from Elyse's Catering. Everything is freshly made and would pair perfectly with a beverage of your choice.
**Click the logo for a menu made exclusively for Let's Paint!**